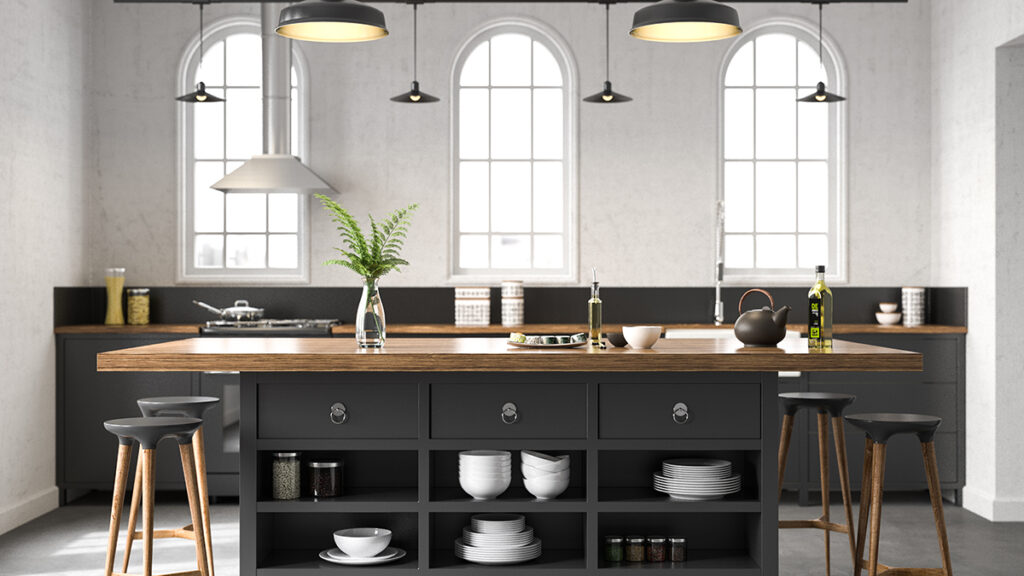 As one of the most heavily used rooms, the kitchen can be a gathering spot and the centerpiece of meal preparation and conversation for your residence. With the importance of this functional space, the needs of the homeowners change over time. We provide a wealth of remodeling and renovation options for kitchens, including new material installation, custom cabinetry, or a new layout to the room.
Changing Your Kitchen's Appearance with New Materials
We help customers choose among new premier materials for their countertops and flooring to present a new and improved aesthetic to the space. Tired flooring that is scratched and dull can be an eyesore, but new hardwood or tile could breathe new life into this room. Counters are also a focal point of the eye in a kitchen, so improving elements like these surfaces, backsplashes, and other textiles can be a lower-cost improvement.
Renovating the Kitchen with Custom Cabinets
Vero Beach homes each have their unique signature and features, and many of these happen in the kitchen with custom cabinets. Our team can help to completely reimagine the available space to provide the most in storage and functionality with a gorgeous finish.
Start Your Kitchen Over from Scratch
We specialize in full rebuilds of kitchens. When this room is no longer meeting your needs or must be larger, we can help you to reconfigure the layout of your property to maximize this area. Full construction solutions are invasive but provide a complete transformation of your kitchen to be precisely the space you envision down to the flooring, counters, cabinets, and fixtures. We have design personnel capable of helping you through your material and fixture choices that get the full construction project happening in your luxury Indian River County home as soon as possible. We can incorporate "smart appliances' for a fully modern and secure home environment.
Questions? Give us a call.