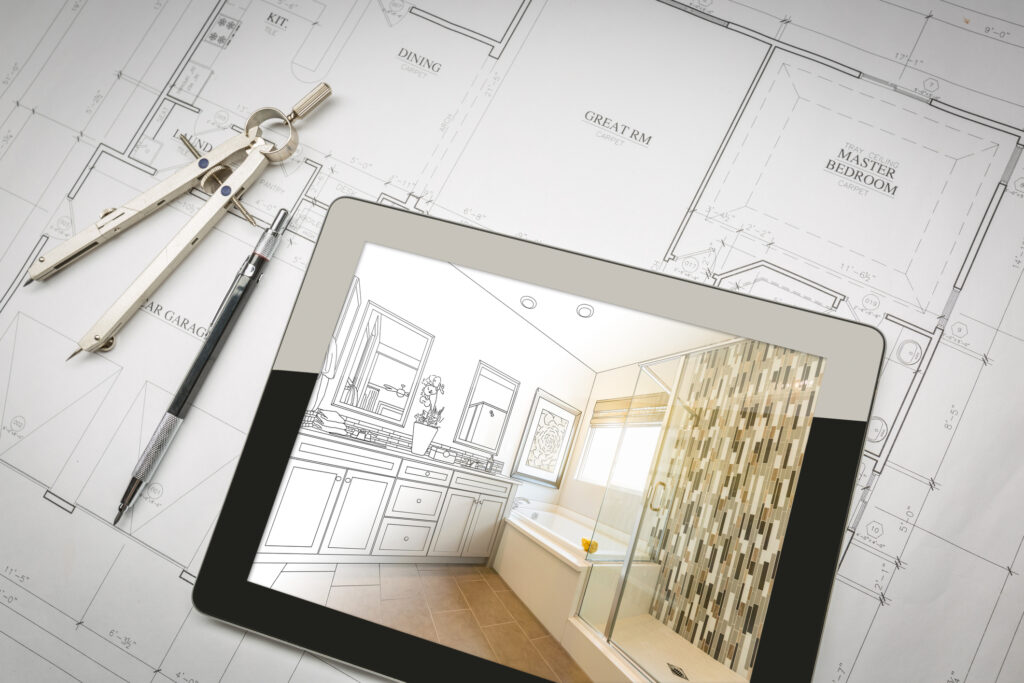 Whether creating a new guest bathroom from unused space in your home or reimagining your current space after a change in your life, our Santangelo Construction team can help. Our customer consultation can help bring your ideas to concrete plans that repurpose and reinvigorate old bathrooms. Bathroom remodeling is among the most common construction demands for established homes, and we have multiple options to help make it a functional sanctuary for your family.
Engineering a Better Functioning Bathroom After Remodeling
From the initial meeting with our Santangelo Construction team representatives, we work to bring your ideas to life with the most functionality and value for your money. Luxury homes are known for large and extravagant bathrooms, so we have a portfolio of options and ways to make the most of the space you have.
Premium Materials and Expert Craftsmanship When it comes to Bathroom Remodeling
In the years since we opened our doors, we have grown into a respected name for renovation and remodeling for luxury homes in Vero Beach. Our owner built this reputation on our experience and craftsmanship with premium construction materials. We use top brands in bathroom construction that function as well as they look. From water-resistant flooring to large walk-in showers, we can provide a wealth of additions and renovations to a bathroom like:
Showers
Vanities
Heated Tile
Accessibility Features
Bathroom Remodeling On a Deadline
Bathroom remodeling and construction projects can limit the facility's accessibility, which can be an inconvenience. Our Santangelo Construction team determines deadlines to ensure that we are intruding on your life for the least amount of time possible without compromising the quality of our work. We perform bathroom remodeling for the following areas: Hobe Sound, Johns Island, Orchid Island, Stuart, Vero Beach, Florida.
Questions? Give us a call.