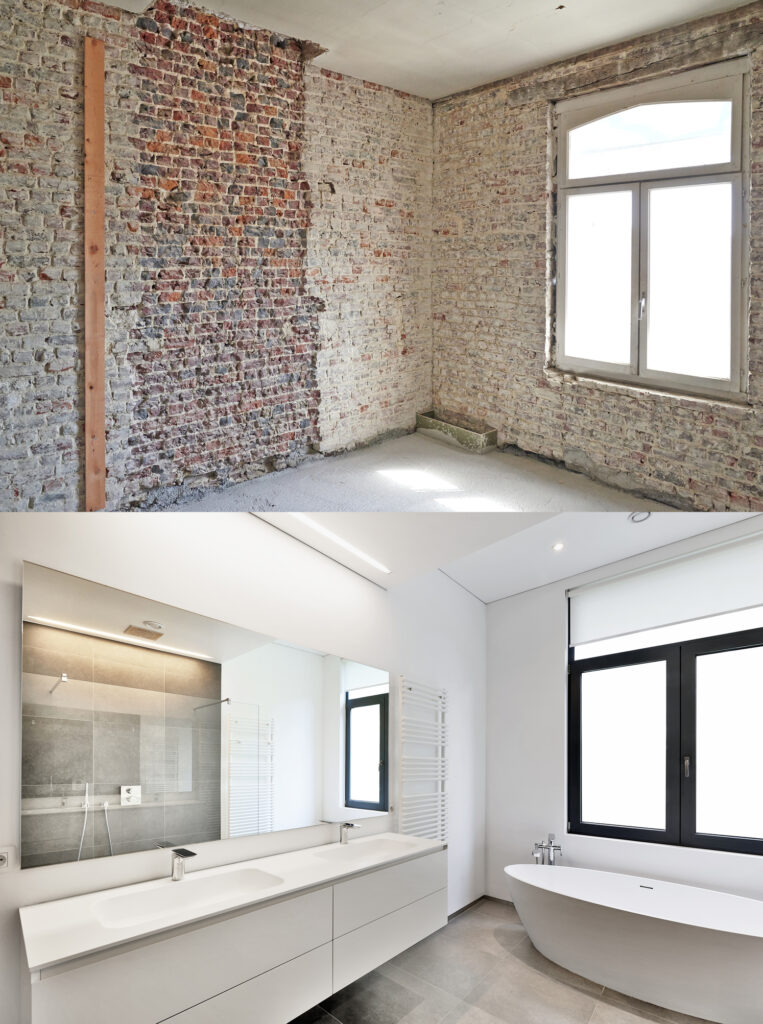 Choosing to renovate and remodel your luxury home is not often an easy decision. Entrusting your home and its contents to a contractor can be a stress for many homeowners. Our experienced contractors have a proven track record of excellent craftsmanship and customer service, meaning that we can explain subtle differences in materials and installation processes to ensure that homeowners stay informed about any changing conditions. We can help with multiple types of renovation and repurposing.
Renovations That Provide New Looks to Your Luxury Home
From full room additions and new construction to a residence to interior demolition and remodeling of your luxury home, extensive design and planning go into projects. Our full-service contracting team can help with complex and unique remodels or more commonplace renovation needs like:
Home Office Additions
Now more than ever, people are working from home and looking for comfortable and functional spaces to meet this need. We can reconfigure unused space in your residence to become a custom office environment.
Kitchen Remodeling
Kitchens are high-traffic areas for your residence, so the elements here can become outdated or unappealing faster than other house areas. We can help you see the modern kitchen remodel options, materials, and fixtures to create the kitchen of your dreams.
Bathroom Renovations
Reimagining the bathroom space for your residence often means providing new uses that appeal to a changing house dynamic. Premium walk-in showers and heated tile floors combine practicality and luxury in your home, adding comfort and new attractive features.
Seamlessly Transition from Old to New Construction
With some of the older homes throughout Johns Island and Indian River County, home additions and construction can often be a stark difference from the original build. Our expert contractors can transition between new and old masonry using buffs to provide an aesthetic weathering and age to mortar joints and work to match interior transitions with similar colors, textures, flooring, and fixtures.
Questions? Give us a call.